Klein Road Elementary (KRE) and New Braunfels Middle School (NBMS) students demonstrated the district's new adaptive bicycles to peers and staff members during the NBISD Bike Kick-Off at the New Braunfels Middle School Track & Field on February 22.
NBISD was initially given 6 adaptive bicycles from the Believe It Foundation back in 2021 as a part of the Believe It Bikes in Schools Program. This year, the district received a donation of $50,000 from the McKenna Foundation, which allowed the district to purchase 11 additional bikes.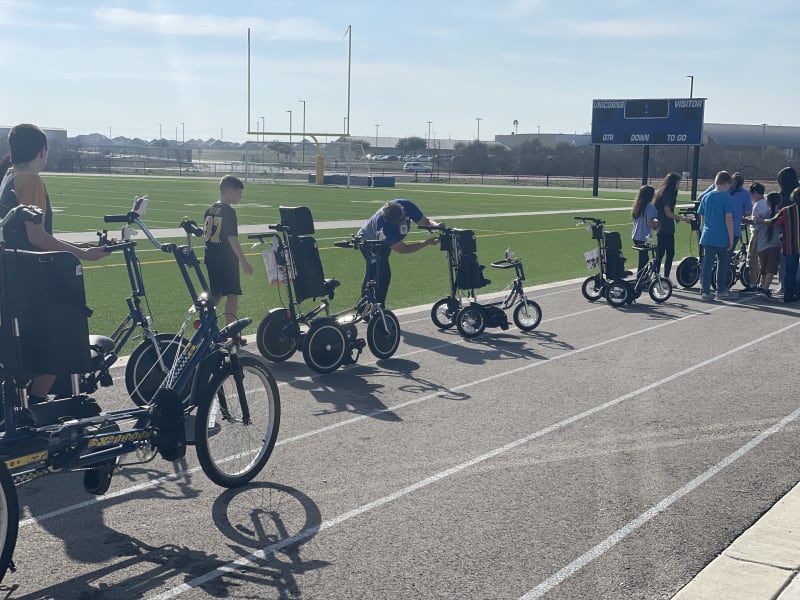 This donation allows each NBISD campus with a life skills unit to house two appropriate sized bicycles for students to use with direct supervision.
At the Bike Kick-Off Event, students demonstrated how the bikes work with assistance from student volunteers from both KRE and NBMS, and the NBMS Blue Squad.
Among the speakers at the event were Deidra Gutierrez, Gateway Teacher at New Braunfels ISD, and Andrew McAllister, the founder of the Believe it Foundation.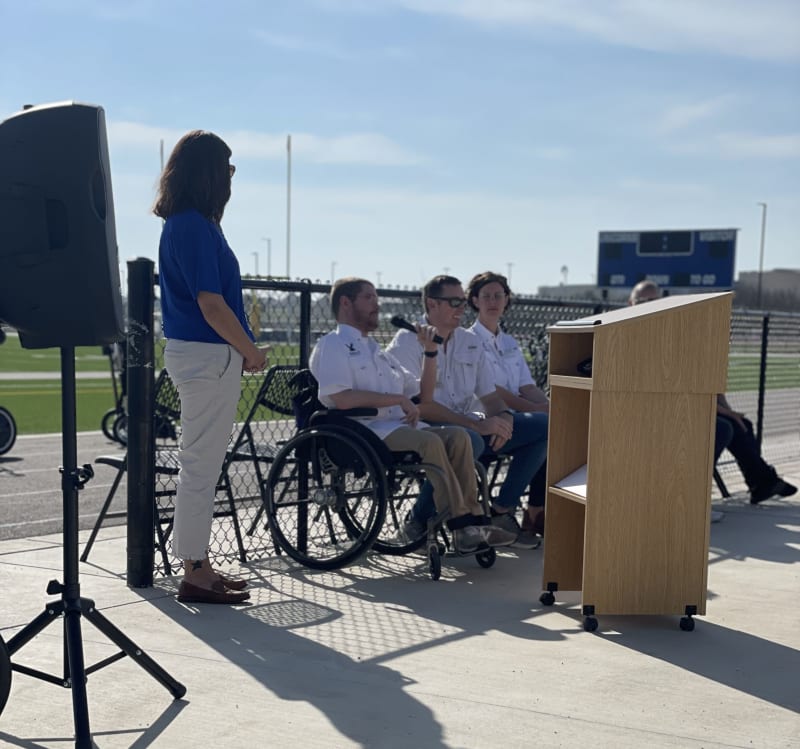 Andrew McAllister founded the Believe It Foundation in 2008. The organization was founded for the purpose of "enriching the lives of physically challenged children through the inclusion of those children in the lives and experiences of those who do not face the same limitations."
The Believe It Foundation provides adaptive bikes to our local school districts and works with PE and Special Education teachers to provide regular fitness activities for students with physical challenges using the bikes.
Deidra Gutierrez applauds the two organizations for the impact their donations have had on the schools.
"We appreciate the McKenna Foundation and the Believe it Foundation for everything they have contributed to our students and our school district," Gutierrez said.
"The adaptive bikes allow students who normally are not able to ride a bike the opportunity to exercise and have sensory breaks while at school."