A new club has stepped up at County Line Elementary School – The Bluebonnet Steppers formed right after Thanksgiving break and the 8-student team has already held one Step performance during a semester pep rally.
The club is sponsored by County Line's 5th grade math teacher, Brandace Sandoval, who gave a brief explanation of Step and its historic background.
"Stepping, or step-dancing, is a form of dance that originated in Africa. Stepping uses the stepper's entire body as an instrument to produce complex rhythm and sounds through a mixture of footsteps and hand claps," Sandoval said.
Despite having no dance background, Sandoval was introduced to Step during her time at Cornell College through her sorority. Thinking back on her experience, she was inspired to bring the activity to her 5th grade students.
"I wanted to form a Step team to create a space where my girls could develop a sense of belonging and camaraderie with their teammates," Sandoval said. "Especially at younger levels, I wanted to give students a team to be a part of."
Team captains, Alynn Reagan and Grace Webb, were the first two students to join the team. The two girls took charge and recruited six other girls from their grade.
"At first I thought Step wasn't anything special. I thought we would just step around," Webb said. "But then I found out it was a type of dance with rhythm and music that you make with your hands and feet. You have to do it with your group, you can't do it by yourself."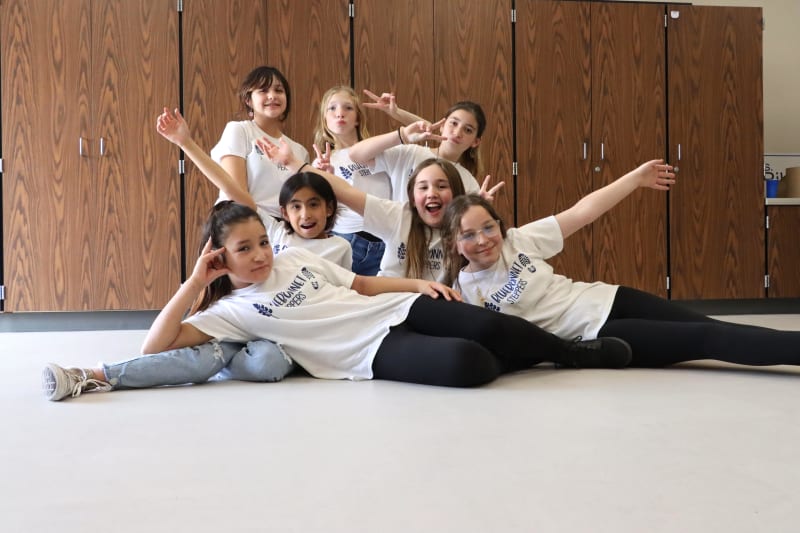 Team members, Kyei Cruz and Ava Barbosa, explained why teamwork is vital in Stepping.
"Step is a relationship. You have to be in sync with your team to form that relationship and be in rhythm," Cruz said.
Barbosa explained, "You can't come into practice mad at each other, you have to find that sync with your teammates. I love doing this with my friends and when I walk out of practice, I feel empowered. I'm never in a bad mood after Step."
In addition to teamwork, Sandoval explained other benefits that Step can provide to students.
"The complexity of Step improves the students coordination, agility, and spatial awareness. I've also seen it improve the girl's self-confidence and self-esteem. Step gives the girls a chance to develop their leadership skills and discipline."
Step club practices during recess each day, going over routines and adding in new choreography in preparation for their next performance at the school's upcoming pep rally.
Future goals for the group include expanding the club to 3rd and 4th graders, and seeking out more opportunities for performances across the district.